Testimonials
I can promise you that I will work for you sincerely, with integrity and total honesty. You see, I view my work as a SERVICE. I plan to be your realtor for LIFE. After we close escrow, you will realize that you and I have become FRIENDS for Life.
Some of my former clients who have become part of my real estate family say the following:
"Debbie is beyond awesome at what she does. I am not shy about the fact I can be a very difficult client to work with. When I make up my mind on what I want, I won't stop until I find it. I will work even harder just to prove a person wrong. Never did Debbie tell me my expectations were unrealistic, instead she worked that much harder to help my family find the perfect place. Debbie also helped make the sale of my condo and the purchase of the new property run smoothly and simultaneously. We are looking to sell our current property in the next 2 years or so, and we will definitely be calling Debbie again!!"

- Jennifer | Trulia Review
"Debbie knows her stuff. She is caring, sincere and will go the extra mile to make things right. If you want an expert who cares, go with Debbie!"

- Alicia | Trulia Review
"Debbie went above and beyond for me when selling my property. She listens to her clients and helps with every step of the process , whether buying of selling she's there for you. She's a kind, personable, hard working, and a lovely person to work with. I highly recommend her. Great lady"

- Patty | Trulia Review
"Debbie is dedicated. We would highly recommend her to anyone needing to buy or sell a home. She took us through a maze of paperwork, and helped us make good decisions."
- Dave and Lori Kelly, first time buyers
"I was selling my house on my own. Many other realtors approached me to list my home for sale, but Debbie offered to help me and gave me superior service. Ultimately I did list with her because of her perseverance and outgoing personality."
- Pauline Navran
"Without Debbie Franklyn's perseverance and dedication, I do not think we would have been able to buy a second home without selling the first one. Her diligence and professionalism really impressed us."
- Hannah and Joe Feldman
"Dear Debbie… We are so happy that we called you to represent us. We needed a real estate professional with patience since we were first time buyers and so afraid to get started. Well, almost a year has passed, and we are really able to make the payments, just like you advised! What a maze of paperwork, yet you explained it all to us so patiently. Thanks again for all of your help!"
- Jeff and Arlene
Share Your Story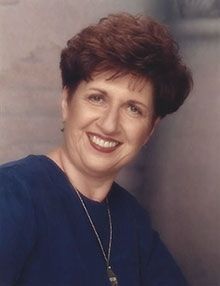 Debbie
Franklyn
CA BRE #00853985
Call:
714-813-1809