Definition of Bank Owned Properties
"Bank-owned," "short sale," "pre-foreclosure," "foreclosure" and "REO" (real estate–owned) properties all refer to the involvement of a bank in the sale of a property. A bank-owned property has a very specific definition.
Definition: A bank-owned property has gone through a foreclosure process and an unsuccessful auction sale. After an unsuccessful sale, the bank retains ownership. This type of property is also call an REO property.
If the property is located in a stable area, it's likely that the neighboring property values will be higher.
Distinction: In contrast to a pre-foreclosure, or short sale, a bank-owned property is no longer the property of the owner. While a foreclosed property still must go through an auction, a bank-owned property has gone to auction, and after an unsuccessful sale, the home has been repossessed by the bank and put up for sale. For a savvy real estate investor, buying a bank-owned property carries the benefit of a low purchase price, typically lower than a foreclosure property. By the time a property becomes a bank-owned property, many of the liens (loans, and other expenses) have been lifted.
Disadvantages
Many bank-owned properties are in very bad condition because they have been left vacant or empty for a long time. If you're not willing or financially prepared to make repairs or clear any violations, a bank-owned property probably isn't the best way for you to go. And if the property is not in move-in condition, finding financing can be difficult.In addition, disclosure statements, including information about lead-based paint, radon, mold or any other problem areas, isn't provided.
Locating Properties
To find a bank-owned property, start with a search of mortgage lender websites. Real estate agents are also contracted to sell bank-owned properties, so look for the term "REO" in any real estate listing to determine if a property is bank owned. You also can contact a local realtor and ask for a list of local REO properties. Many bank-owned properties are owned by government-sponsored agencies, so searching the websites of Freddie Mac and Fannie Mae and you will find will a list of bank-owned properties.
Financing
Government-sponsored agencies like Fannie Mae, Freddie Mac, FHA (Federal Housing Administration) and HUD (Department of Housing and Urban Development) will assist you with the purchase of a bank-owned property. The FHA 403k, HomeSteps and HomePaths are programs that can help make purchasing and repairing bank-owned properties possible.
If you own a property in California, go to www.Foreclosure.com for details on the foreclosure process and timeline.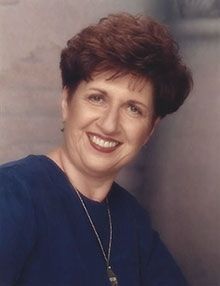 Debbie
Franklyn
CA BRE #00853985
Call:
714-813-1809
Investor Related Blogs:
Categories:
Community Events, Whats New
Author:
Date:
2015-06-18
A former neighbor of mine YEARS AGO gave me this articles which she had typed up for me on her old "Royal" typewriter.