Increase the Value of your Home
How to Make Your Home More Attractive When Selling:
1. Dress the Home Up – The homes curb appeal will create an instant and irreversible first impression with every buyer. Use this checklist to make sure your listing is dressed for success.
Paint the Trim / and Front Door
Plant Flowers / Pull Weeds
Clean the Downspouts and Gutters
Clean the Screens and Windows
Pressure Wash the Sidewalk / Driveway
Mow Grass / Apply New Bark Mulch
Replace Outside Light Bulbs
Wash the House Exterior or Paint if Needed
Clean or Replace House Numbers
Remove all Cob Webs / Spray for Pests
2. Create a Warm Environment – Every home should offer the potential buyer a warm, friendly experience especially during the first showing. What greets the buyer on the other side of the seller's front door? Things to consider:
Consider the Smell of the Home / Candles & Vanilla Can Help
Replace Lights Bulbs, Clean Drapes, Blinds, & Windows
Professionally Clean Carpets / Replace if Needed
Paint Walls or Wash Walls
Clean Doors / Cabinets / Closets
Dust the Home / Remove Cobwebs
Clean Appliances
Paint or Clean Baseboards
Re-Caulk Bathtubs / Showers
Replace Cracked or Damaged Outlet Covers
3. Remove Barriers from the Relationship – Buyers need to build an emotional bond with a home before they can make a decision to purchase the home. Help them by removing potential barriers.
Pack and Store Seasonal Clothing
Remove Unused Furniture
Remove Personal Photo Clutter and Pack
Secure Pets Before Each Showing
Remove and Replace Fixtures Not Included with Sale
Leave the Home During Showings
4. Tell a Story and Be Interesting – Buyers want a home that stands out from the competition. Does each room in the home tell a story? What can you visualize happening in each room as you walk through the home? This is often referred to as staging the home. Here are some suggestions:
Set the Kitchen Table
Turn Down the Master Bed / Place a Book on Nightstand
Display an Open Game in the Kids Room
Turn on Fireplace in Living Room
Turn on Soft Music
Display a Family DVD near the Entertainment Center
5. Use Accessories
Disclosure Statements (if required)
Flyers of the Home
Financing Sheets / Payment
Average Utility Costs
Local Service Provider List
Warranty Information
Why We Love this Home – A Letter From the Seller
Photos of the Home From Different Seasons
6. Open Up the Dark Areas – Buyers want to know everything about a home before they decide to move forward. In most cases this means they want to view every area of the home. By making this easier you may be able to position your listing as the most appealing match to the buyer needs. For example:
Unlock and Open All Areas of the Home
Clean the Garage / Sweep / and Pressure Wash
Unlock Outside Buildings Including Shops
Clean Out Closets / Pantry
Provide Access to the Crawl Space / Cellar
Provide Access to Attic
7. Offer Protection – Buyers want to feel secure in the purchase of their new home. One way to help them feel more secure is by removing the fear of added repair costs after closing. You can accomplish this by simply offering the buyer a home warranty. A home warranty will protect the buyer in most cases for up to year after closing for any mechanical system failures in the home up to certain limits. The cost of the warranty can be generally paid at closing.
8. Offer Incentives – According to the National Association of Realtors Home Buyers and Sellers Report (www.realtor.org ) the average buyer will look at 10 homes before making a purchase. How can your house stand out from the crowd? One way is to offer the buyer an incentive to purchase your listing. Examples of incentives that could be offered:
Buy Down the Interest Rate / Pay Points
Pay for Limited Closing Costs
Pay for Inspections or Compliance Work
Provide an Allowance for Upgrades
Provide a Home Warranty
Provide a Selling Agent Bonus
9. Prepare For the Sale – What would happen if a buyer decided he wanted to purchase your listing and close within a short period of time? Prepare for success by taking care of the sale details in advance. For Example:
Pre-Sale Inspections – Pest & Dry Rot / Whole House
Moving & Storage Companies Researched
Utility Company List for Switch Over
Packing Boxes Ordered
All Keys / Garage Door Openers Located
Relocation Research Started
Alternative Short Term Housing Researched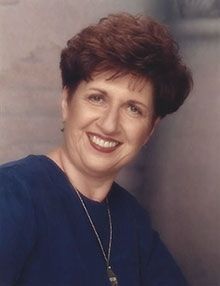 Debbie
Franklyn
CA BRE #00853985
Call:
714-813-1809
Seller Info Related Blogs:
Categories:
Community Events, Whats New
Author:
Date:
2015-06-18
A former neighbor of mine YEARS AGO gave me this articles which she had typed up for me on her old "Royal" typewriter.