Whether you are buying or selling, a home inspection is so important.
A professional home inspection can not only provide a great education about the home's systems, but also be a crucial tool in negotiating the most equitable price on the home.
A home inspection by a professional and qualified home inspector is an excellent tool to encourage home sellers to make repairs or make further price adjustments as a result of conditions noted in the inspection report. Sometimes the seller does not know about a defect in their own property.
A home inspection is a great tool to ensure the buyer that the property they are buying is safe and sound.
According to the National Association of Realtors (NAR), in 2009, a record 47% of homes sold were purchased by first-time buyers. The home inspection not only educates buyers on the condition of the home but can minimize costly surprises down the road.
It is important to:
1. Inspect the Inspector. Only hire a home inspector with an excellent reputation and credentials. Ask how long the company has been in business, ask about specific formal training and ongoing education the inspector has and verify the inspector carries professional liability insurance also known as "Errors & Omissions" (E&O). If the company doesn't carry this insurance, it could indicate a poor track record or lack of experience.
2. Ask for a sample of a report. The credentials of the inspection company and the quality of the final inspection report will be important. A poorly prepared report without pictures or clear, concise details addressing all the various systems and accessible elements of the home is less likely to be taken seriously by a home seller.
3. Inspect ancillary systems. It's hard for first-time home buyers to know what they need, so be sure to ask what additional services the company offers. If the home you are considering has a septic system for example, a professional home inspection company may offer septic system inspections or can coordinate that service for you. Generally, the company will offer you a multiple services discount as well as the added convenience of only having to attend one inspection appointment. Other common services offered by home inspectors are termite inspections, mold screening, water testing and radon testing.
4. Go along on the inspection. Ask the inspection company if they encourage buyers to tag along on the inspection. If the inspector discourages you from going along and asking questions, find another inspector. A home inspection is not simply a laundry list of what is wrong with the home. In addition to documenting issues and needed repairs that may exist, a professional home inspector will also show the new buyer how to operate the various systems in the home and provide tips on improving energy efficiency and maintaining the home in general. And being present during the inspection will make the final written report that much more meaningful.
There is a list of certified home inspectors. Visit American Society of Home Inspectors for more information.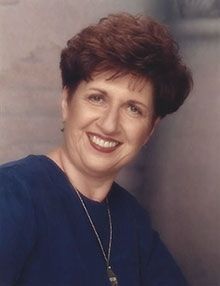 Debbie
Franklyn
CA BRE #00853985
Call:
714-813-1809
Buyer Info Related Blogs:
Categories:
Community Events, Whats New
Author:
Date:
2015-06-18
A former neighbor of mine YEARS AGO gave me this articles which she had typed up for me on her old "Royal" typewriter.