Real Estate Broker and Consultant
Year First Licensed: 1983
Why hire Debbie to represent you?
My goal is to make the transaction very smooth and as free from stress as possible for you!
I wish to make you part of my real estate family.I would like to be your Realtor for Life,
someone whom you could count on to call on anytime with any real estate questions anytime!
When you put me on your team, you get a commitment of service unequaled in the industry. You have my pledge of satisfaction.
Education: Graduate of McGill University in Montreal, Canada, and received my B.A. degree.
Received Real Estate Sales license in 1983, and Broker's license in 1987
Received Notary commission in California
Resident of Orange County, California since 1972
I have been working in residential and investment sales full time.
I believe that…
you deserve the best and you should not settle for less than you deserve!
if you are buying, I will guide you through the mortgage pre-loan process and keep you posted on all activities and matters related to your transaction. I will assist you in obtaining qualified home inspections to ensure that your dream home is in good condition. I will negotiate all matters re: price and terms on your behalf. I will representYOU in the transaction, putting your needs and interests first. I am very patient and caring, and will take my time to explain everything to you.I will provide you with 100% care and attention throughout the process of your transaction.
if you are selling, I will assist you in getting the property ready for sale with my team of associates who are expert in decorating and who have experience in "staging" the property for sale.
I will show you what the properties have been selling for in comparison to yours in order to assist you in establishing an asking price.
I will provide you with all of the maze of disclosures that you, the seller, must disclose to the buyer under current law.
I will assist with the appraisal process once you have accepted an offer
Again, I will represent you in the transaction, putting your needs first! I wish to become your Realtor for Life!
If you are relocating, I can assist you as well since I do have extensive experience in working with the Relocation Client.
REALTOR, real estate sales person or real estate broker?
It is crucial that you understand the difference between a REALTOR, real estate sales person and a real estate broker! In order to sell real estate, one must have at least a real estate SALES license, which is obtained by passing a state exam.
However, one must pass a more stringent state test, have additional training, have fulfilled more experience requirements, in order to become a REAL ESTATE BROKER.The sales person MUST WORK UNDER THE SUPERVISION of a Broker, which is someone like ME!The requirements are more stringent! I am held accountable for the sales people under my supervision.A REALTOR is either salesperson or broker who has joined the National Association of Realtors.

So please, do not compare salespeople and brokers when seeking to hire a real estate person. It is to your benefit to have ME take care of YOU!
Call me anytime if you are thinking of buying or selling, want to discuss your choices and alternatives. I will talk to you as an old friend. No pressure, just old fashioned advice. So give me a call, I am as near as your phone!
Debbie Franklyn, Real Estate Broker and Consultant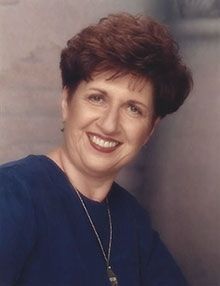 Debbie
Franklyn
CA BRE #00853985
Call:
714-813-1809